On Wednesday, March 26, Westwood Regional Jr./ Sr. High School conducted its monthly mandated emergency drill at approximately 10:15 a.m., early in the day's third period. The drill was a lockdown, but... Read More »
April 9, 2015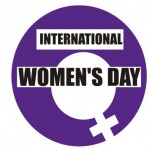 Make it happen on International Women's Day
April 9, 2015
Sunday, March 8 was International Women's Day, a day to appreciate and celebrate women's accomplishments while still raising awareness about... Read More »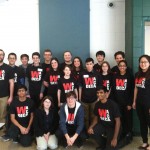 WACADECA scores high at regionals
March 19, 2015
The Westwood Jr./Sr. High School Academic Decathlon Team participated in the 2015 regional competition on January 31. The competition was held... Read More »
View All »
As a student of Westwood Regional Jr. /Sr. High school, I believe our school is becoming too reliant on Chromebooks and the use of Google Documents, Drives, Classrooms, and other Google Apps. Google may... Read More »
January 20, 2015
Juli Lamparillo, Editor in Chief
High school is the one place where, unfortunately, we cannot express ourselves through clothing. We are limited to what the dress code allows. In Westwood High School, the dress code, in my opinion, is... Read More »
October 29, 2014
Tattoos: An Expression of Art, Not Unprofessional
April 4, 2014
View All »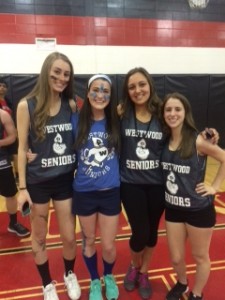 Class color day is the time to represent our class and get in the Westwood spirit! On Thursday, eighth graders wore purple, freshman wore yellow, sophomores wore green, juniors wore blue, and seniors wore... Read More »
April 20, 2015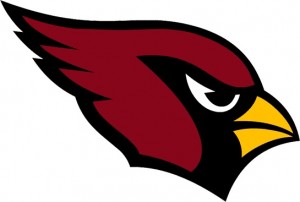 Preppy Day: 8th-100 Freshmen-200 Juniors-300 Sophomores-400 Seniors-500 College Day: 8th-100 (200 total) Freshmen: 200 (400 total) Sophomores:... Read More »
April 17, 2015
View All »
Advertisement - SNO Ad Network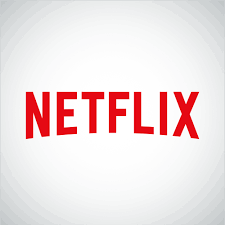 Come back soon for shows and movies to watch/stream over the Winter Break!
December 18, 2014
View All »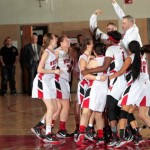 Lady Cards win championship against Ramsey
April 13, 2015
The Lady Cards are champs! On Tuesday March 10, the Westwood Girls' Basketball Team did something that has not been done in 25 years of Cardinal... Read More »
Nolan Borgersen Successfully Achieves Long-Term Goals
December 28, 2014
... Read More »

Football team to play in State Sectionals
December 5, 2014
The Westwood football team will play Waldwick/Midland Park in the State Sectional Finals on December 6, at 10 a.m. at MetLife Stadium.  Led... Read More »
December 1, 2014
On Saturday, December 6, 2014, Westwood High School's football team will be playing in their State Sectional Championship game at 10:00 am at... Read More »
View All »
Recent Sports Scores
Monday, May 11

basketball

Westwood 33 - Tigers 44
Polls

Loading ...