Westwood BLSU sponsors Black History events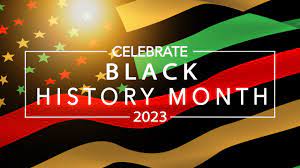 The Black Latinx Student Union (BLSU) has been running at Westwood Regional High School for four years providing a safe space for students who identify as Black or Latinx. This month the club will be acknowledging Black History Month and engaging the student body. 
The club began the month selling ribbons from Feb. 1-3 raising funds for their club's senior scholarship and the Thurgood Marshall college fund. This fund supports nearly 300,000 minorities yearly in historically public black colleges and universities. The BLSU will be holding a movie night in the Hurley Theatre on Feb. 8, showing "Black Panther." Through this event, the club hopes to gain recognition in the student body. 
Throughout the month on Mondays and Fridays, a quote representing Black lives will be included in the morning announcements. Every Wednesday a song by a Black artist will play before the morning announcements. Although the month is short, the club is working to fit as much in as possible striving to shine a light on activists that helped society reach the point it has today. 
The club has been running for four years, started by alumna Sydney McPherson, a graduate of the Class of 2022. Members of the student body that identify as Black or Latinx come together in a safe space to discuss issues and experiences. Administrators have participated in meetings, listening to and speaking with the BLSU. An initiative that is in the works is a presentation for WHS staff in collaboration with the Gender Sexuality Alliance, World Cultures club, and the Hillel club on how to be an ally for students.