Asuka Langley In Neon Genesis Evangelion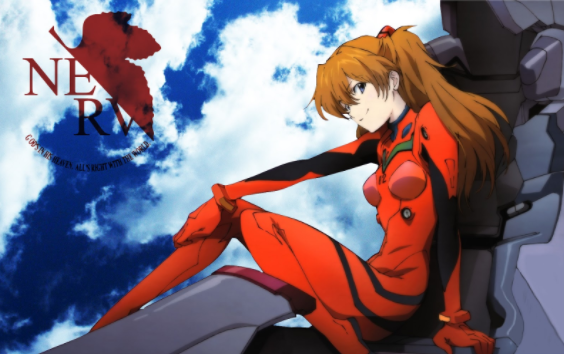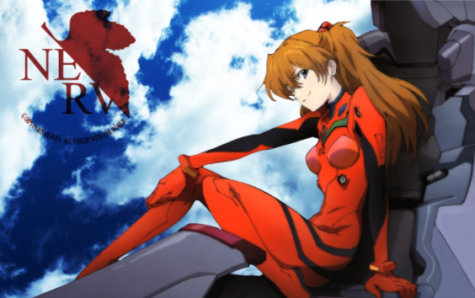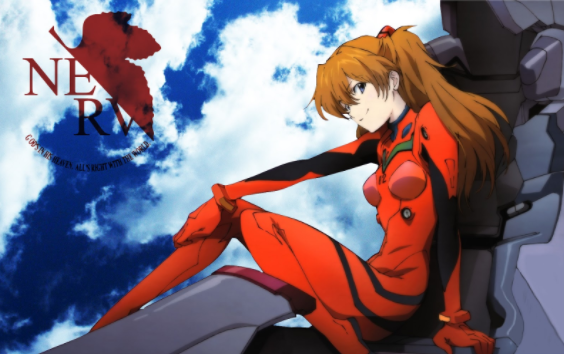 Written, produced, and created by Hideaki Anno under studio Gainax, the Japanese TV show, Neon Genesis Evangelion, was first broadcasted on October 4th of 1995 and ended in March 1996. With the original 26 episodes and movie being added to Netflix in June of 2019, and a whole new English dub for whoever would prefer to watch it that way, the show has gained traction once again, revitalizing the hype which has surrounded the show for years. The series follows a 14-year old boy, Shinji Ikari, who attends 8th grade in Tokyo-03. The world the characters live in is a post-dystopian form of Japan where lots of cities have been engulfed by the oceans as a result of the Second Impact, which also destroyed the original Tokyo, Tokyo-01. 
Hideaki leaves a lot of the events revolving around the Second Impact obscure and vague, but what is clear is that it was a near world-ending catastrophe caused by 'Angels'. Angels are the cause of conflict in the series, and though they are featured prominently, the mystery revolves around their very existence for most of the series. They are these giant monster-like combatants that fall from the sky and who seemingly aim to destroy NERV, a foundation owned by Gendoh Ikari, Shinji's father, which he founded to create Evas, a semi-sentient robot suitable to destroy an angel with the help of a pilot. The show progresses episode by episode introducing more and more angels which must be destroyed. They are usually taken down by our 3 leads, Shinji, Rei, and Asuka. 
The show itself takes the well-known mecha genre and reinvents it by not only shifting the focus from huge battles between the Evas and Angels, to a psychological deep-dive of the characters. The show puts a huge spotlight on the psyche of all of its characters, delving deep into the bad decisions and mistakes of characters along with their moral flaws, especially in the last few episodes. 
Asuka Langley, the 3rd of the main characters we are last introduced to, is presented to us as an over-confident, overcompensating, half German half Japanese brat. Later in the show, it is revealed the soul of each pilot's mother is embedded into each Eva, meaning some character deals with some form of trauma connected to their mothers. When she was young, Asuka's mother gave her soul to NERV and Eva as part of the selection process for her to be a candidate. As a result of this, her mother survived the process unlike most and became a soulless husk of a body, mistaking a single doll for Asuka. The early absence of her mother and the later absence of her father abandoning Asuka with her mother, caused her to have some serious attention and attachment issues, making her completely emotionally unintelligent. Her lack of emotional intelligence makes a large portion of the audience write her off as a loudmouth, stubborn bully, especially for the way she treats Shinji, the person we are most likely inclined to like and defend. Asuka's mother later kills herself, offering Asuka to die with her, which she originally accepted, as she did not wish to lose her mother. Then, she later found her body hanging from the ceiling.
These traumatic events shaped the pilot of Eva-02 we learn to know as the opposite of how she used to be, vulnerable and dependent, as any child would be. Her desire for attention, particularly for an older male figure, manifests itself in her relationship with Ryoji Kaji, a young man who originally worked at NERV in Japan was later transferred to the German branch where he formed a friendship with Asuka. Since Asuka is a teenage girl with abandonment and self-esteem issues, her infatuation with Kaji seemingly goes beyond thinking he's cool, to wanting to have sex with him for her validation. Explaining actions such as randomly asking Shinji to kiss her, only for her to be disgusted with him afterward.
These feelings of validation reassurance are also connected to the reason she is so smitten about piloting her Eva in the first place; she desires to be not only wanted but needed, to save humanity from the Angels. This is even further emphasized by the way she occasionally acts on missions, charging in headfirst, believing she doesn't need the help of the likes of Shinji or Rei.
Not just Asuka, but all Evangelion characters are derived from Hideaki's experiences with his depression, making them all multifaceted and complex, and Asuka Langley is no exception.