Rihanna's return to music
Rebirth of her musical career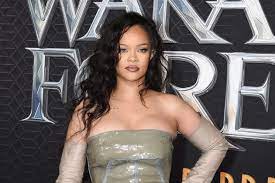 Within the next two weeks, Rihanna will return to music after nearly eight years during the Super Bowl XLVII halftime show. 
Rihanna is an international superstar known for her unique sound and vocals, paying an ode to her Barbados origin. However, since 2016, after her most recent album release, "Anti", the star has yet to grace the stage or studio. 
Shortly after "Anti", Rihanna began her makeup brand, Fenty Beauty. Her beauty brand is now worth $270 million after only four years.
After the launch of Fenty, the artist focused her energy on the brand and expanded it from makeup to overall fashion with Savage Fenty. Many stars have modeled for the brand including Cara Delevingne, Bella Poarch, Gigi Hadid, and Vanessa Hudgens. 
Fenty Beauty has been praised for its amazing products as well as inclusivity for all skin tones and gender orientations. 
Despite the success of her new brand, many fans have been begging the artist to release more music. Answering the call, Rihanna posted a photo on Instagram on September 25, 2022, of her holding an NFL football, confirming her place in the big game. Other A-list celebrities such as Katy Perry, Justin Bieber, and Lizzo commented showing their excitement. 
Weeks later, Rihanna also teased a song for Black Panther: Wakanda Forever, "Lift Me Up," the first song from the singer in eight years. The song was then released on October 27, at midnight. Since its release, the song has been listened to over 175.5 million times. 
Fans have been discussing every last detail of the upcoming performance from potential stars Rihanna will bring with her, songs from her discography she will sing, and the outfits she may wear. 
The potential guests range from A$AP Rocky, the father of her child and long-term boyfriend to Jay-Z to Britney Spears. 
If Jay-Z shares the stage with Rihanna, it will not only be a fan service but symbolic of their relationship since she first became an artist. 
Jay-Z was president and CEO of Def Jam, the record label Rihanna first signed to. Further, one of Rihanna's most popular songs, "Umbrella," features the rapper himself. 
Some fans speculate Britney Spears because of their collaborations in the past. Most notably, the remix of "S&M" which was performed by the pair in 2011 at the Billboard Music Awards. 
However, Rihanna could also go the way of Prince and Lady Gaga, both of whom brought no other artists to their Super Bowl performances. Rihanna certainly has the vocals, performance, and "star power" to be the sole headliner of one of the most anticipated performances of the year. 
With the Super Bowl taking place in February, like previous stars, Rihanna may also pay homage to her Black heritage as a proud woman born in Barbados. Due to this, some speculate she may bring new or less-recognizable artists from the island or the world of Reggae music, a major part of the Barbados culture.