Class of 2020 making their college decisions from home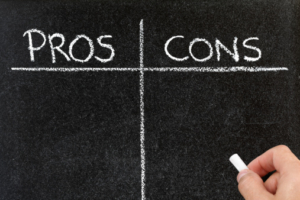 While some seniors know where they will be spending their next four years, many are still unsure. Several students have not yet made college decisions yet and have been left with extra stress due to the Coronavirus. Due to the virus, the future has become very uncertain as far as plans for after high school go. It is now impossible to visit schools or even to know if things will have cleared up enough to attend in the fall. Plans for life after high school have become an unclear and stressful situation for seniors all around the country and even the world.
A senior at Hawthorne Christian Academy, JJ Jobson, has yet to make his decision. He said,  "The biggest obstacle for me is not being able to visit a school." This seems to be the greatest challenge for most undecided students. He said, "They are making online tours which help but still don't give me the in person campus experience." 
On a more positive note many colleges have been understanding. Jobson said, "They [colleges] are always reaching out and sending me emails to calm the stress." Some schools are also extending deadlines for applications, decisions, and payments. When asked how he plans to make his decision now he said, "First and foremost by praying and asking God where he wants me and secondly by listing the pros and cons of each school and looking at my criteria that I want in a school and deciding which is the best fit for me."
This is not only an uncertain time for those who have yet to make a decision. Elina Muller, a senior at Westwood, has committed to Montclair State University and plans to commute but said, "It [the virus] has made a huge change in my plans." Even though she has committed she still has other things to worry about. "I had a timeline for when I would purchase things I need like a car, and computer equipment, and new storage space. Those things take time to research and purchase," she said. 
Nivedita Rathore is a senior at Westwood who has not decided on a school or a major yet. "This COVID-19 lockdown has me questioning my future a lot. Because I don't know what I want to do, I'm taking this time to figure out what jobs/majors/colleges I'm interested in," she said. In some ways the quarantine has given students time to think more about the future. "I feel as though this quarantine is giving me the time I need to finalize my plans for after high school and figure out what I want to do," said Rathore.
Seniors everywhere are feeling the pressure and uncertainty. For those trying to make a decision right now, take advice from your classmates, take this time to research or make a pros and cons list. Remember that you are not alone in this, there are thousands of other students who have not made their decisions yet. You will figure it out and in the meantime try not to drive yourself too crazy.