All the College Feels
Everyone stresses over acceptances, but you do not have to.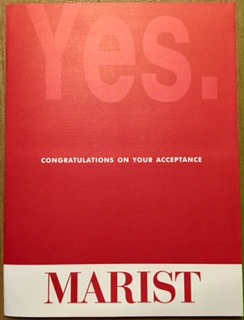 While some students may believe that applying to college is one of the most difficult things they will have to do in their high school career, perhaps they never had to endure the period of time that most experience just after submitting applications.
Senior Tyler Woodward says, "Not knowing what college is going to accept you, how much money you are going to get, or where your future is going to take you regarding your location, degree, and career is scary." Students agree that the best thing about getting accepted into a college that they applied to is the immediate wave of relief that washes over them. Senior Shannon Rosen and Jordana Selby agree that just knowing that they are going to go somewhere is a great feeling.
Rosen says, "You thought that the hard part was over, you already applied – but that isn't the hardest part, you still have to wait." The majority of people express their fear of the unknown and that applies here, as students await news that can determine the rest of their lives — or at least the next four years of it. Students complain of feeling helpless during this time where all there is to do is wait. Senior Samantha Hywel, along with Rosen, Selby, and Woodward, tried not to check the mail for acceptances everyday. However, since these students got their first acceptances, they cannot stop checking just because the feeling is so exciting.
It seems too far to even speak of now, but National Decision Day is just four months away. This means that within these mere four months, the Westwood Seniors that are currently on the edges of their seats waiting to hear a single word from colleges across the country will be acting like it was not a big deal at all.
Westwood alumnus James Cramer explains that once a student decides on the college they plan to attend, all the stress of applying and waiting to hear back feels like it was part of a distant past. He says, "It felt like my high school career and all of the work that I put into those four years finally paid off once I knew where I was continuing my education towards my career."
Although the wait is painful, the real relief of getting in somewhere is just around the corner. In the meantime, here are a few tips: have patience, try to focus on high school, and just breathe. Teacher Charles Collis tells his students, "Don't stress it if you don't get into your top school, there are plenty of great schools out there."