Super Bowl Funday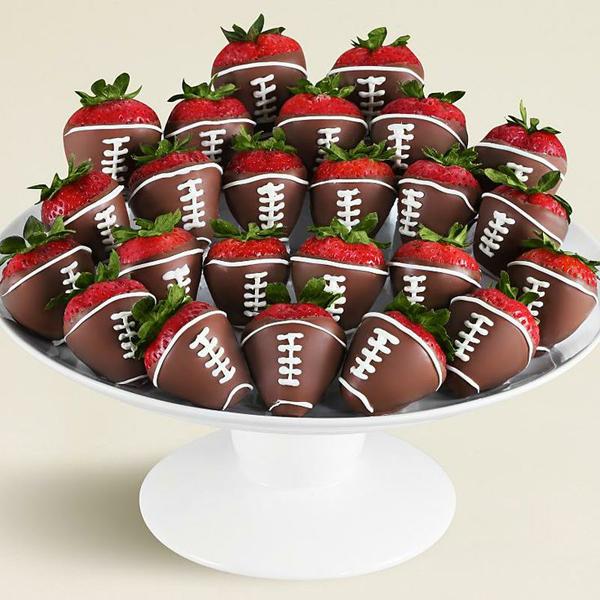 For those who watch football for the entire season, Super Bowl Sunday is the biggest football game of the year. Even for those that do not watch football regularly, Super Bowl Sunday acts as an "unofficial" holiday. The social aspect of this day has evolved over the years. It is no longer just watching the game on your couch on a Sunday night. It is going to a friend's house hours before the game starts, socializing, eating plenty of food and just hanging out.
One of the best aspects of Super Bowl Sunday is all of the "game day" foods, which vary from chips and dip all the way to desserts. It is no longer just a little snack to eat while watching the game, it is a huge variety of foods. Pinterest recipes for this day also have become very popular, and creative. Some favorites are football chocolate covered strawberries and football cupcakes.
Another non-football related factor of the Super Bowl is who is going to perform during the national anthem and halftime. Months before the game, people knew who was going to perform. This was even before anyone was aware of which two teams would be playing in the game. Many rave over who will be performing and singing before as well as after the Super Bowl. It's a huge part of the game, whether people were talking about who messed up, or how good the performance was. Many people that are not into the football aspect of the game love the halftime show.
For the people that don't watch football regularly this day is the perfect chance to. Last years Super Bowl drew 111.9 million viewers, which was the third most watched broadcast in U.S. TV history. This unofficial holiday is the perfect time for gathering with family and friends to watch the game.