How To Find That Perfect Prom Dress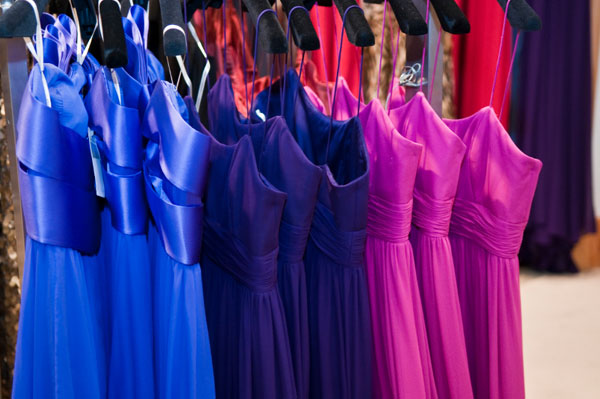 Prom season is coming up quickly, and finding the right dress is certainly not an easy thing to do; many girls struggle to find the perfect dress. Between all the different colors, prices, patterns, and styles, it is nearly impossible to decide. Here are some tips to help find the perfect prom dress:
Decide How Much You Are Willing to Spend
Before looking for a prom dress, decide on a price range that you are willing to spend on the dress. Some dresses are as expensive as $700-$1000, while others can be as cheap as $75-$150. An average dress would go for about $200.
If you find a dress that you love but it is too expensive to afford, try checking other websites and designers, because there are probably plenty of similar dresses from other brands that may be cheaper.
Find the Right Prom Store
The next step to take when looking for a dress is deciding where to buy it. There are many online websites that hold thousands of dresses within their company. However, sometimes it is much better to buy a dress from a store so that you can try it on and make sure it fits right.
"I ordered a dress online and it was the worst choice I could have made. The picture online didn't match the dress I received and it fit really awkwardly," said Brick Township High School graduate Devlynn Kujawa. Many online websites will not let you return the dress and sometimes the dresses appear differently online than they do in person. If you are worried about how the dress will look on you, then it is best to check in malls and boutiques around the local area.
"I bought my dress from the prom dress store in Paramus Park mall. They had a large variety and the woman working there really helped me find something I like," said Westwood High School senior, Nicole DiBenedetto.
Choose Your Dress Style
Once you find a place to buy a dress, you should start thinking about what dress shape would look best on you. There are many different styles of dresses to choose from, such as A-line, ball gown, mermaid, strapless, halter, and one-shoulder.
Your body shape can determine which style looks best on you. The only way to know which dresses looks best on your figure is by trying on various styles. As you shop, keep comfort in mind, especially with the straps and neckline of the dress.
Pay Attention To Detail
To take into consideration that many dresses come in various colors, check with store owners or online if you see a dress style that you like, but not in the color you want.
If your dress has a lot of beads, gems, flowers, or embellishments, make sure they are all sewn on your dress properly before buying it to prevent them from falling off prior to prom.
Accessorize Appropriately
Once you have found the right dress, the next step to take is finding the right shoes and jewelry to match it. Gold and silver jewelry will typically match any dress, but if your dress has silver beads and sequins, try finding silver jewelry to match it.
Mixing gold and silver jewelry together, while fun for an everyday look, is not usually prom-appropriate. If your dress is plain with no embellishments, you have a much larger variety of jewelry to choose from.
Make sure to balance your jewelry with the shape of your dress. Typically, necklaces aren't worn with prom dresses due to their dramatic necklines. However, if you are looking to rock a strapless dress, consider wearing a necklace to add some sparkle if needed.
"Garden State Plaza has plenty of stores to choose from with accessories and shoes; it is probably the best place to look in the local area," said DiBenedetto.
When looking for shoes, think mainly about comfort. With a long dress shoes are typically not visible, so the style is not essential to your look. Still, for both short and long dresses, it is best to find shoes with a small heel because you most likely will be walking around and dancing a lot.
Visit a Tailor
Lastly, after finding the right prom dress, you will most likely have to go get it altered to better fit your body. Good tailoring is a style essential that can really enhance your prom look. If the store where you purchased your dress does not offer tailoring, try finding a nearby dry cleaner to do it for you.
Remember to bring your shoes with you when you go so they can hem your dress at same height you will be with the shoes on.
While prom shopping can be frustrating at times, once you get that perfect dress, everything else seems to fall into place, and your prom experience becomes that much more magical.