Networks Soar with New Shows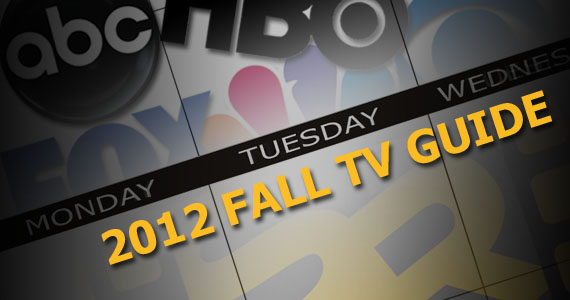 As the school year is just beginning, the new fall television shows are just starting as well. From dramas to comedies, 2012 has a great array of new shows to look forward to. Here is a description of fall's new television series:
"666 Park Avenue" is a supernatural drama based off Gabriella Pierce's book of the same name. After a new couple moves into the luxurious residential hotel building and become its new co-managers, they start to realize that it may be haunted, and the tenants may be possessed. "666 Park Avenue" airs on Sunday at 10 pm on ABC.
"Arrow" is an action-adventure television series that airs on Wednesdays at 8 pm on The CW. The series follows a wealthy playboy named Oliver Queen, who after being stranded on an island for 5 years, comes home to fight crime under the superhero/surname of Arrow. It's based off of Green Arrow, a comic book superhero. Also, to help with its promotion, a comic book was released for promotion.
"Beauty and the Beast" is "a modern day romantic love story with a procedural twist," as described by The CW network. It is a dark and haunting series in which, after her mother's death, Catherine becomes a detective in New York City. She wants to prevent what happened to her mother from happening to more people. As some of her cases start becoming suspicious of fingerprints and hair coming back to a "mix-breed," she finds someone who is not fully human. Because this man saved her from being murdered when her mother was, she keeps his secret and later finds out that he is killing people who are up to no good. "Beauty and the Beast" airs on Thursdays at 9 pm on The CW.
"Chicago Fire" follows the lives of the paramedics and firefighter working in one of Chicago's many firehouses. It was produced by Law & Order's, Dick Wolf. It stars Taylor Kinney, who used to be on The Vampire Diaries and is currently Lady GaGa's boyfriend. It also stars Jesse Spencer who is known most commonly from his role as Dr. Robert Chase on House. "Chicago Fire" airs on Thursdays at 10 pm on NBC.
"Elementary" is a modern version of Sherlock Holmes. It takes place in modern day New York City. Holmes used to work in Scotland, but an addiction problem takes him to a New York City rehabilitation center. He decides to stay in Brooklyn with a friend who is newly sober, Joan Watson. The show stars Jonny Lee Miller, who is most known for his role in Eli Stone, the Broadway play titled After Miss Julie, and the British production of Emma. The show also stars Lucy Liu, most known for her roles in 2000'sCharlie's Angels and the series Ally McBeal. "Elementary" airs on CBS on Thursdays at 10 pm.
"Emily Owens, M.D." is a medical drama that airs on The CW on Tuesdays at 9 pm. The series follows Emily Owens, a first-year intern at Denver Memorial Hospital. She soon finds out that she works with her old high school nemesis and her old med-school crush. This show is described as "a mix between Grey's Anatomy and Mean Girls." The show stars Mamie Gummer, the daughter of Meryl Streep, who has had previous roles in other television shows like "The Good Wife," "Off the Map," and "A Gifted Man."
"Last Resort" is a military action-adventure drama series airing at 8 pm on Thursdays on ABC. The show follows the crew members of the US Navy Ohio, a ballistic missile submarine. When the US Navy Ohio receives an order to launch nuclear missiles at Pakistan, the captain questions the order. He is soon relieved of command, but the new commander also questions the order. The submarine is hit by a missile from the USS Illinois, which causes these two US watercrafts to become enemies. The US Navy Ohio seeks refuge on Sainte Mariana, a French island. They meet up with a NATO facility and create a 200-mile exclusion zone, so no one can enter and no one can leave. The crew and the people of the island need to protect themselves, all while yearning to return home to their families.
"The Mindy Project" is a comedy series that follows Mindy, a doctor who is currently single, but does not necessarily want to keep it that way. The Mindy Project airs on Tuesdays at 9:30  pm on FOX.
"The Mob Doctor" is a series that revolves around Dr. Grace Devlin, a surgical resident, who promised members of the mob that she would do anything they needed as long as they kept her troublesome brother alive. Now that she is further in her medical career, she knows the ways to secretly help members of the mob without her friends and family finding out. "The Mob Doctor" airs on Mondays at 9 pm on FOX.
"Nashville" is a musical drama that airs on Wednesday nights at 10 pm on ABC. The show revolves around Rayna James, a country superstar, whose stardom begins to fade as the new, young, and sexy future of country music, Juliette Barnes becomes popular and wants to take her place. The record label that both Rayna and Juliette are on wants to combine their two talents and make them do a joint tour. Rayna, discouraged and angered by her fading stardom, does not believe she should have to open for Juliette on their tour. Nashville stars Connie Britton, Hayden Panettiere, Clare Bowen, Eric Close, Charles Esten, Jonathan Jackson, Sam Palladio, Robert Ray Wisdom, and Powers Boothe.
"The Neighbors" is a science fiction comedy series that follows a family who recently moved into a gated community called Hidden Hills. The family soon finds out that the other families living in this community are aliens who take the names of sport celebrities. They are fed through their eyes and mind by reading books and cry goo from their ears. They have been living on Earth for ten years and are waiting to be called back to their home planet. "The Neighbors" air on ABC on Wednesdays at 8:30 pm.
"The New Normal" airs on Wednesday nights at 9:30 pm on NBC. It follows a happily married gay couple who are missing something—a baby. When they meet a single mother escaping her former life with her nine-year-old daughter in hand, she agrees to be their surrogate. But when her conservative grandmother arrives, a lot of chaos is caused.
"Partners" is a comedy series airing on CBS on Mondays at 8:30 pm. Louis and Joe are best friends and have been for a long time, and are also partners in an architectural firm. When Joe gets engaged and Louis is in a new relationship, their friendship is tested.
"Revolution" is a post-apocalyptic science fiction drama series that airs on Mondays at 10 pm on NBC. 15 years earlier, an unknown phenomenon took place that ridded the world of all technology based off electricity, in which people were forced to adapt to the new lift. The government fell and areas were ruled by warlords and militias. The show focuses on a family who has a device that will help them figure out what happen 15 years prior and hopefully find a reversal, but they have to dodge one man who wants all the power for himself.
Due to the wide array of new television series this fall, people are sure to find one that will suit their interests.