Best Selling Books of 2017 so far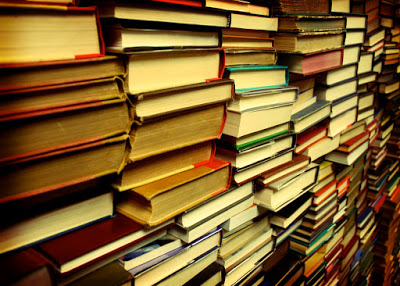 Tis' the season for reading as the year comes to a close, the perfect gift for book lovers may lie in the closest Barnes & Noble around or Amazon.com's Best Sellers of 2017 (so far) list. The list is composed of novels, children's books, cookbooks, biographies and more, for all ages. Here are the Top 5 best selling books off Amazon.com.
"Wonder" by R.J. Palacio is the heartfelt tale of Auggie Pullman, a young fifth grader with a severe facial deformity, that prevents him from feeling accepted at school. The story takes on the perspective of multiple characters from Auggie, to his friends, sister, parents, and more. "Wonder" has been on The New York Times Best Sellers List, going on 5 years now but has become increasingly more popular this year due to director, Stephen Chbosky's new movie, adapted from the book. The movie, "Wonder" has earned a 85% on Rotten Tomatoes, won the Humanitarian Award and The Truly Moving Picture Film Award, and is nominated for many more honors.
"Milk and Honey" by Rupi Kaur is composed of four chapters, each having their own poetic purpose. The book is meant to take the reader through the relatable journey of life, through poetry. "Milk and Honey" acknowledges the pain and bitterness of life as well as the sweetness of healing and acceptance. In the darker moments of life, light can be found everywhere, it's all about looking for it. Rupi Kaur is a Canadian poet, writer, and illustrator who recently published her second installment to her book called, "The Sun and Her Flowers."
"Giraffes Can't Dance" by Giles Andreae is the story of Gerald the Giraffe who has a passion and dream to dance. When Gerald goes to the Jungle Dance, he struggles to be like everyone else because his legs are too skinny and his neck is too long. After Gerald gets advice from a wise cricket, Gerald the Giraffe learns to dance to his own beat and not care what others think of him. Author Giles Andreae is a British artist, poet, and greeting card writer, who has written and illustrated many children's books.
"The Subtle Art of Not Giving a [Blank]: A Counterintuitive Approach to Living a Good Life" by Mark Manson is a self-help guide meant to help readers look past the "positivity" of life, as a way to be happy. Instead, the book focuses on the idea that humans are flawed, imperfect, and limited. Manson encourages lessening exposure to distractions and finding what's most important to you. It's a upfront, honest book about how to see the world and succeed without letting unimportant obstacles get in the way of what matters most, in your life. Mark Manson is an American self-help author, and blogger who has published, "Models: Attract Women Through Honesty" and is due to publish a new book in 2019.
"Diary of a Wimpy Kid: The Getaway" by Jeff Kinney is just one of multiple books in the "Diary of a Wimpy Kid" series. "The Getaway" is about Greg and his family's vacation to a luxury resort, to escape the cold and stressful holiday season. In paradise the family runs into trouble, from sun poisoning, to stomach issues, and dangerous wildlife, the family must fight to save their vacation from being ruined. Jeff Kinney is an American cartoonist, producer, and author, who has published over fifteen books.