Getting to know Assistant Principal Corso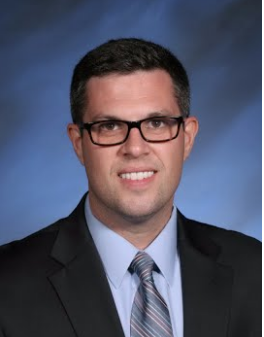 "Although right now I may just be the 'guy with the walkie talkie', I hope that by the end of the year, people recognize me as a friendly face!" says Michael Corso, the new Assistant Principal of Westwood High School. If his name sounds familiar, it is because this is not his first year working within the district. Last year, Corso was the K-12 District Supervisor of Guidance.
Nearly two years ago, it was the passion within the Westwood Cardinal community that influenced Corso's acceptance of his first position here. Prior to working at Westwood, Corso was a high school guidance counselor in Bergen County. He grew up in Bergen County before going off to Muhlenberg College to earn his Bachelor of Arts degree and later, Masters of Arts degrees at New York University and Montclair State University. He says that his professional colleagues already working at Westwood "spoke glowingly of their experiences." Corso describes Westwood as a community of caring, supporting, and passionate individuals.
Corso explains his position as District Supervisor of Guidance as being "tasked with developing a well-articulated and well-rounded social, emotional, and academic program for the district's students." He says that he thoroughly enjoyed his first job at Westwood, but his new role as Assistant Principal allows him to be more involved with the school body. He says, "I really believe my skills as a counselor are better served in this position where I am able to be out and about on a daily basis."
Corso's favorite part of being an Assistant Principal is how unexpected his daily schedule can be. He enjoys this "unknown" and uses it to develop relationships with each person he meets throughout each day. Corso believes that relationship-building is a very important factor in what he does here at Westwood High School. His plans for this school year are "all about building relationships to strengthen the climate and culture…  by attending a variety of events, speaking with students and parents regularly, and getting to know the community!"