Fall movie preview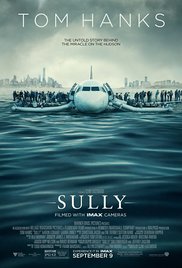 From horror movies to chick flicks, and even true stories, this week in the theaters you are guaranteed to not be disappointed. In theaters everywhere, movies like "Sully", "Bridget Jones' Baby", "Blair Witch", and "Magnificent Seven" are blowing up in the box office.
"Sully", a movie directed by Clint Eastwood, has received an 82% rating on rotten tomatoes and continues to grow in popularity as the days go on. "Sully" is based on the true story of Captain Chesley Sullenberger, played by Tom Hanks, and his miraculous emergency landing into the Hudson River. Sully's incredible "Miracle on the Hudson," landing makes him a national hero due to the survival of all the passengers and crew. Though he is adored by the media, Sully faces investigations for the incident that leave his career and name in jeopardy.  
The  Bridget Jones trilogy hasn't done nearly as well as "Sully" but it continues to be a favorite for fans who remember the first and second movies released in the early 2000s. The main character, Bridget Jones, played by Renée Zellweger, gets herself into a whirlwind of confusion when she gets pregnant and can't figure out who the father of her child is. Though the father is predictable, the movie is still worth seeing due to its comedy and cheesy love scenes.
"Blair Witch", directed by Adam Wingard, is about the creepy legend of the Blair Witch, who haunts the Black Hills Forest in Maryland. A group of friends go into the forest to investigate the mystery of a missing girl who disappeared 17 years earlier. Together they find a connection between the Blair Witch and must run for their lives if they wish to survive the sinister night. For thriller and horror fanatics, "Blair Witch" is worth a look.
"Magnificent Seven", starring Denzel Washington and Chris Pratt, is a crime and action film about a town taken under siege by greedy gold miners who want to take over the land. The town turns to a bounty hunter who brings together seven mercenaries who fight for more than simply money. The movie came out September 23rd and continues to do well in the box office, with currently $41.4 million in sales. "Magnificent Seven" proves that western movies can still be a huge success in Hollywood.
With so many good movies out this week, there are still much more to look forward to like, "Girl on the Train" and "Miss Peregrine's Home for Peculiar Children", both based on hit novels. "Girl on the Train" is coming out October 6 and "Miss Peregrine's Home for Peculiar Children" came out September 30. Other movies to look forward to are "Masterminds", a comedy starring Zach Galifianakis and many SNL favorites, and "The Accountant", starring Ben Affleck.