7 NYC Restaurants for Your Next Birthday
I am constantly looking for somewhere to head to in the city for my birthday or one of my friend's birthdays. I spend countless hours trying to look up the best place to eat or have dessert the following weekend. As someone who is intrigued by themed restaurants, always has a sweet tooth and is constantly up for some good food, I have tracked down a few places that have become my favorites. Hopefully this list of my seven recent favorites will help you when it comes down to choosing your next birthday dinner location!
Sugar Factory
835 Washington St, New York, NY 10014
Trying to fix that sweet tooth you've had for the past two weeks? Head to the Sugar Factory and you'll be sure to find the fix. Between the endless selections of candies in the store to the "goblets" you can share with your best friends, there will definitely be something sweet to help you out. It might be a little pricey but definitely worth the trip for a special occasion!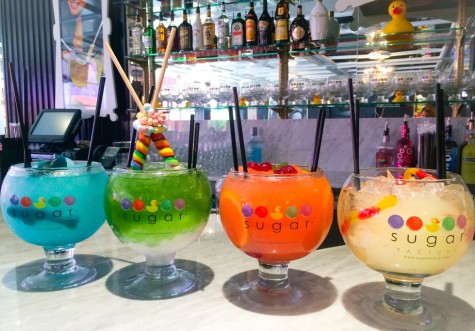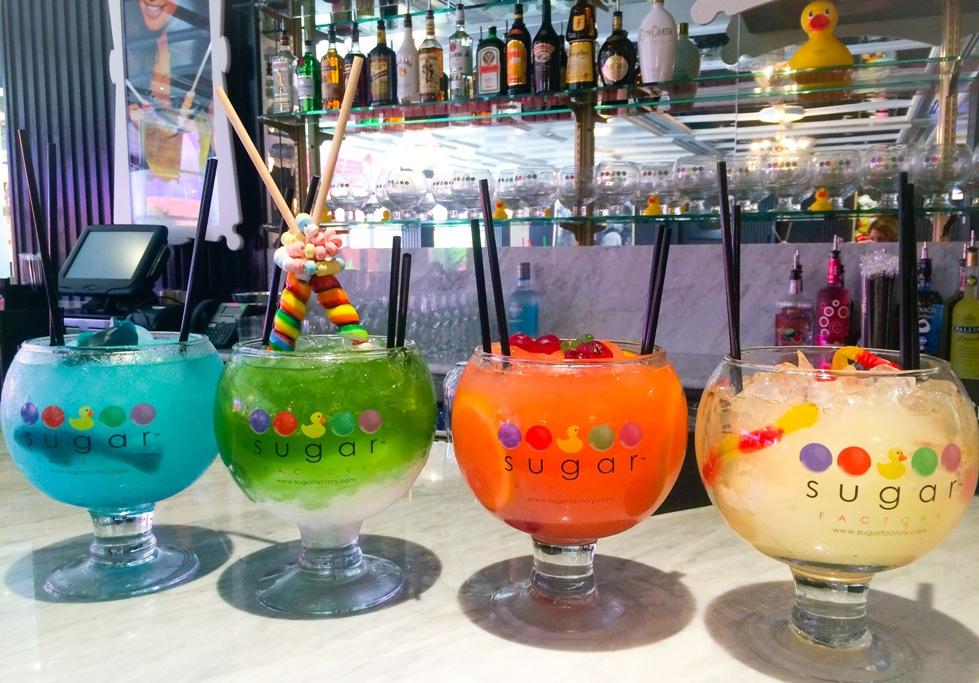 LAVO
39 E 58th St, New York, NY 10022
If you are looking for a restaurant to have a fancy night out with your friends, LAVO is the place! This Italian restaurant is a little pricy, but most definitely worth it for the tastiness of this food. The one-pound meatball is easy to share with two or three friends, and the penne vodka will leave you stuffed but wanting more. Make sure to make a reservation before you head to LAVO because it can get quite busy on the weekends!
Dylan's Candy Bar
1011 3rd Ave, New York, NY 10065
Looking for a cheaper alternative to the Sugar Factory? Check out Dylan's Candy Bar! The first level is a candy shop, then head up stairs and you'll find yourself in a tiny restaurant with choices of finger foods like chicken fingers or a grilled cheese. Try to grab a cupcake booth if you can; they're super cute and a comfortable way of enjoying your meal. If you leave room for dessert (which you should leave plenty of room for in a place like this) help yourself to a milkshake or a s'mores dessert. Dylan's Candy Bar is another fix to that sweet tooth!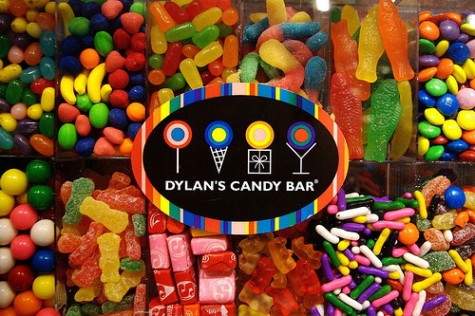 Jekyll and Hyde
91 7th Ave S, New York, NY 10014
If you are looking for something a little different and more interesting, this restaurant might leave you with some goose bumps or a little freaked out but it's definitely worth the trip! Before entering the restaurant you must go through a haunted room with the rest of the entering guests. Be prepared to feast with the unusual! Jekyll and Hyde is fun, entertaining and engaging as well as great for birthday celebrations!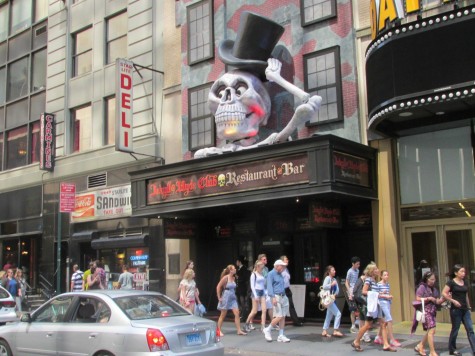 Alice's Tea Cup
102 W 73rd St, New York, NY 10023
Alice's Tea Cup, a spin off the Wonderland we all know so well… well some of us but we all know you're never too old for Alice in Wonderland. This tea shop is great for bringing a friend or two. The portions are definitely shareable and often come on the menu ready for tea for two! Based off of Alice in Wonderland, this literary themed tea shop serves scones and sandwiches for teatime and birthday parties. It is super cute, especially for a little photo-op and you'll never miss out since there are three different chapters you can check out!
Serendipity 3
225 E 60th St, New York, NY 10022
Noun: the occurrence and development of events by chance in a happy or beneficial way. Well, Serendipity in NYC will definitely leave you feeling happy. This restaurant holds the recipe for the best frozen hot chocolate. If you don't know what that is, you will have to find out for yourself! If you are feeling adventurous with a group of friends, try the Golden Opulence Sundae! For the pricy amount of $1,000 you can have yourself a sunday that is in the Guinness Book of World Records but make sure you make a reservation before hand!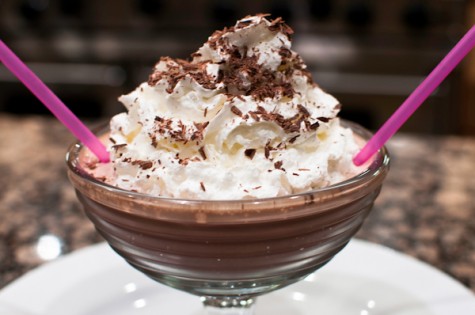 Max Brenner
841 Broadway, New York, NY 10003
Offering tons of chocolate, Max Brenner is a great restaurant to celebrate a birthday. With endless options of fondue, and many choices of milkshakes you won't be disappointed. This restaurant looks like it is straight out of Charlie and the Chocolate Factory! Many machines spin melted chocolate through tubes alongside the tables, carrying the  sweet tasty treat across the ceiling. I can't guarantee you will see Willy Wonka, but I can promise you won't be disappointed with your tingling tastebuds at the end of the night!