Valentine's Day ideas for everyone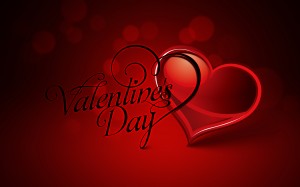 Whether you are spending this Valentine's Day alone, with your friends or with a significant other, there are plenty of things that you could plan to do to make the day special.
If you don't want to spend Valentine's Day alone, and don't have a significant other, grab a group of girlfriends and head to your house for the night! Galentine's Day is usually celebrated on February 13, the other half of Valentine's Day. This is when you celebrate your love for your girlfriends, whether you are single or not!
Even on Valentine's Day you could grab the same group of girls, order in food, and sit on the couch while watching chick flicks such as "Silver Linings Playbook" or "If I Stay." You could always turn to the classics like "John Tucker Must Die" or "Valentine's Day."
A quiet dinner is always a great choice if you do have a significant other! Head to your favorite restaurant and enjoy a nice dinner. Getting dressed up and looking nice on Valentine's Day is always a good feeling.                                                                                             If you both are not that hungry, head to a café, or restaurant just for some dessert and coffee. There will be tons of chocolate cake for the both of you to enjoy!
Watching Netflix is definitely a new popular hit, so why not stay home and catch up on your favorite Netflix shows or watch some new movies! Ordering a pizza or some Chinese, and making yourself some delicious desserts to enjoy can solve the blues of being alone on Valentine's Day.
Guys usually seem to be the ones who also don't mind not participating in any Valentine's Day events so if you are one of them, hang around with a small group of friends, order yourself some food and play video games! There is nothing wrong with hanging in for the night with a few of your favorite friends and foods!
Check out the Valentine's Day poll and vote for which activity you'll be doing this Valentine's Day!