NHL Team Coming to Seattle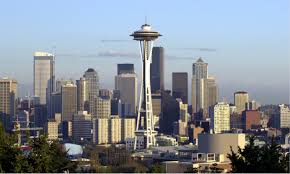 After a year of rumors and speculation, the National Hockey League has approved a bid for an expansion team to play in Seattle, Washington. The team will play as part of the Pacific Division and their home arena will be Key Arena beginning in 2021.
Along with the expansion team, the city of Seattle will also be renovating the former home of the Seattle Supersonics and the current home to the Pac-12 Women's Basketball Championship. The construction on Key Arena started just 25 hours after the announcement of the expansion team was made.
The team also has to be named. Thirteen possible options have already been trademarked until a vote decides which one it will be. According to a poll by the Seattle Times, the three most popular team names are: The Seattle Sockeyes, The Seattle Kraken and The Seattle Totems.
The team is expected to join the NHL just four years after the Vegas Golden Knights joined the league in the 2016 season. This is the first time expansion teams are joining so close together in time since the Nashville Predators, Atlanta Thrashers, Minnesota Wild, and Columbus Blue Jackets all joined the league between 1998 and 2000.
In the 2017 season, the Golden Knights became the first expansion team since the 1967 St. Louis Blues to make the Stanley Cup Finals in its inaugural season but both teams failed to win the Cup. No matter the name or roster of the 2021 team, Seattle will be hopeful to be the first expansion team to win the Stanley Cup in their first season.
The addition of an NHL team to Seattle has created some outrage among other winter sports fans since the Seattle Supersonics moved to Oklahoma City before the 2008 season. Fans have been urging to bring another basketball team to the city. With the renovation of the Key Arena, it would be feasible to have an NBA team return to Seattle, but right now the city is focused strictly on the hockey team to come.