Bowling does it again!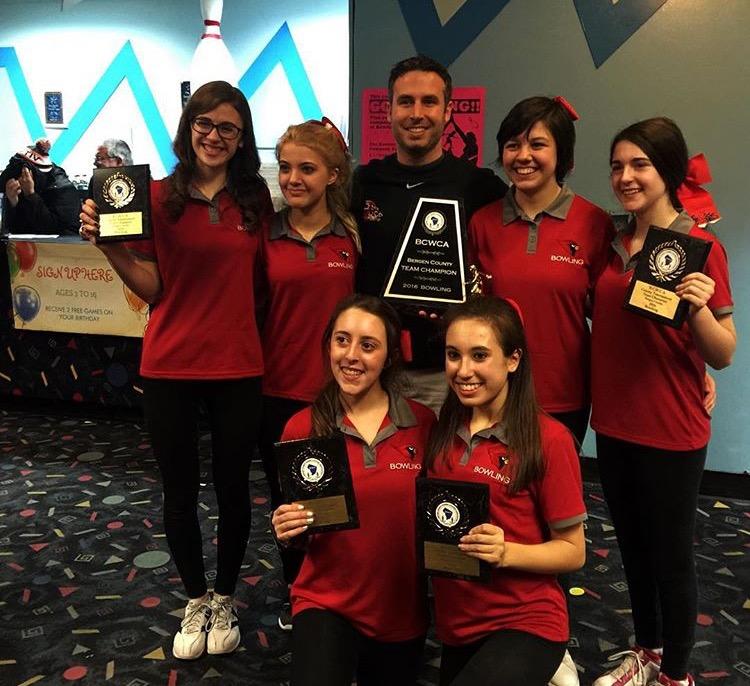 Maggie Minas, Staff Writer
January 28, 2016
The Lady Cards knock everyone down at Counties, owning their title for three years in a row as Champions.  They are also at it again with an undefeated record of 15-1 and are now preparing to own another state championship this year with former Coach of the Year, Mr. Daniel Rattacasa. The Bowling team had their County Tournament on Saturday, January 16 at Bowler City. One of the team captains, Megan Belits says, "This season has definitely been the toughest as we try to keep our title as state champions and work hard to own it three years in a row. As a senior, this is my last year bowling and I want to make the most of it as much as I can. The bowling team is family and we will work hard as a team to be number one in the state sectionals once again".