Unlike most teams at Westwood, Cardinals ice hockey was combined with the River Dell Hawks in order to have enough players on a team.  The two schools together have become a top 15 team with hopes of winning the Bergen County Tournament.  With a current record of eight wins, two losses, and three ties, the Hawks and Cardinals have proven that they can compete with the best teams in the county.
Appearing in the Bergen County Tournament was a major accomplishment for the program because it was the first time that the dual-program had reached the tournament.  Not only did they reach the tournament, but they had a first round win over Mahwah which was their first county victory in the program's history.  Westwood senior Brendan O'Sullivan said, "It was a major reward to be the first team in history to make the tournament, it just shows that hard work can get us far."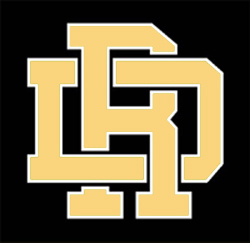 According to Coach Paul Flaherty, the team came into the season with one goal in mind, and that was to qualify for the state tournament.  With quality wins throughout the entire regular season, the biggest games of the season have yet to come.
One of the most important games of the season was against Paramus Catholic who made it to the state semifinals last year. Paramus Catholic was favored to win this game but River Dell/Westwood played hard to hold on to a 1-1 tie.  "In our 9 matchups since the program started in 2009, we've never beaten them.  Now we're one step closer," said Coach Flaherty.
Story continues below advertisement
The Hawks and Cardinals have made a dedicated effort to improve themselves through hard work and putting in long hours.  According to O'Sullivan, the team had morning workouts in the beginning of the year before school that started at four o'clock in the morning.  Before the season started the team would have morning practices two to three times a week.  O'Sullivan said, "It was all worth it because brought us together as a team and made us more dedicated to the sport of hockey."
Not all of hockey season has been devoted to practice and games however.  The team has bonded off the ice as well.  O'Sullivan said "Whether it be team dinners or playing street hockey, we have really come together as a group."
The goal of the hockey team does not stop at making the county tournament.  They have their eyes on a bigger, better tournament: The State Tournament.  According to O'Sullivan, the biggest achievement of the season would be to make a run in the state tournament and continue making history as a dual program.