Westwood/River Dell Swim Team Wins at Hackensack High School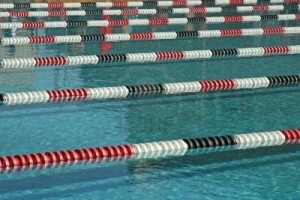 January 8, 2014. A memorable day for the River Dell/Westwood boys' and girls' swim teams as victory arose.
Captains Allison Bilodeau, Kylie Kuizema, Maddy Toohey, Molly Seeber, Emily Reynolds, Emily Hassett, Liam Connolly, and RJ Olski led their team to their first shared victory in a long time.
While the girls have won meet after meet for the past several years, the boys have not been as successful. The girls have made a presence around the league by making the state tournament multiple years in a row and rarely accepting losses. The boys on the other hand, have struggled in the past few years.
On January 8, facing Hackensack High School at their home pool, the boys won a close meet by twenty- two points. Throughout both the boys' and girls' entire meets the scores kept going back and forth. At the end the Westwood Cardinals and River Dell Hawks pulled it together and swam their hearts out, taking both the wins against the Hackensack comets.
The most memorable moment of the meet was when the boys' team took first, second, and third place in the 100 backstroke, placing them in first towards the last few events of the meet. Coach Armen and Coach Egg both spoke to the team, expressing how proud they were. Captains Olski, and Connolly voiced their opinions and happiness to the boys as well. The high spirited team sang "We Are The Champions," as well as many other songs for the duration of the bus ride back.
The following day, the teams raced Paramus High School where, for the second time in a row, the River Dell/Westwood swim team took a double victory for the boys and girls. Many of the boys achieved their personal best records. It was meet the kept the fans on their toes till the last second as they pulled through in the final event, the 400 meter free relay.
With encouragement from their coaches and motivation from the captains, River Dell/Westwood is on a winning streak for both the girls and boys for the first time in three years.