Beating spring break fever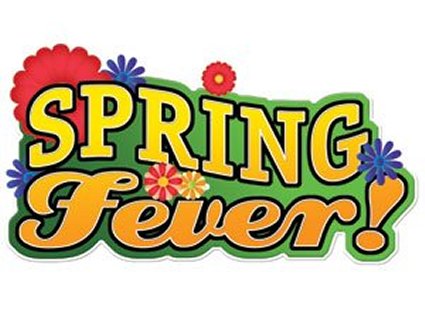 We've been in school for about seven months now. It's almost spring time, the weather is becoming beautiful, spring sports are starting up and the question everyone will start to wonder is: should I do my homework or go out and enjoy the day?
Everyone is excited for summer and school ending, but before that can happen, all work and assignments must be completed. If you really want to have fun during the summer, don't end up in summer school.
To get most good jobs, you have to graduate from college, to get into a good college you have to graduate from high school, to graduate from high school you have to get good grades, to get good grades you have to do all your work, pay attention in class, and care about school. So everything comes back to your homework.
Every student has their own special way of studying, staying focused, and getting things done. For example, if you are the type of student that needs to write things down multiple times to learn it, try buying a white board with Expo markers in all different colors. To stay focused, it may help some people to listen to music, it can keep you on track and motivated. Each person has to find their special way and stick to it throughout the school year and even the rest of their life.
As Math teacher Lindsay Rattacasa said, "Trying to prioritize what needs to get done.  Making a list of what stuff has to get done and thinking what needs to happen, and when, giving yourself due dates and making sure the important things get done first." This is an excellent way to stay focused, organized and get things done.
A lot of students get tired and lose interest in school, and in completing the required work assigned. As summer rapidly approaches, students begin to neglect the last marking period. Colleges look for a student who is consistent with their grades throughout the year, not just one half.
Prioritizing can help. People prioritize family, friends, and fun before school and work. While this is completely normal for teenagers, it should not get to the point where the student is falling back. It is ok if the students see that their family and friends are more important than school and work, but your school and your future should be among your top priorities. You have to think of the future and look at the big picture. Putting this in order of importance and completing them one at a time, makes tasks seem more doable and gives a sense of accomplishment.
Homework is not meant to torture you or be a burden. A lot of students have afterschool jobs or sports, and with all of that there is not much time for homework. You might feel tired, exhausted, or just not in the mood to do it. A slight attitude adjustment, how we perceive the assignments can make it seem less like a chore. Homework is supposed to help information stick and not wander off. If we keep on top of things and not lag behind, it becomes easier to remember and master anything from the very first time. Make it part of your everyday schedule and soon enough you will just be used to it. As history teacher Charles Collis says, "Repetition, repetition, repetition."