Westwood use of Google Docs: Cons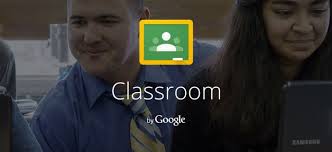 As a student of Westwood Regional Jr. /Sr. High school, I believe our school is becoming too reliant on Chromebooks and the use of Google Documents, Drives, Classrooms, and other Google Apps. Google may have its perks and give us an easy way to access information, but nothing is wrong with the way we were using technology before.
Google has taken the lead, leaving Microsoft far behind. There are, however, disadvantages to Google Documents. For example, emails cannot be replied to—they can only be sent. This can be inconvenient for students especially if they have quick questions to ask their teachers. Another flaw is that Google Docs actually makes work harder in certain classes; doing problems mathematically is a lot easier to do by hand than it is on a computer.
Google Drive has its advantages, such as an organized folder, automatic saving, and access to documents teachers send.  Microsoft Word is being used less and less due to the frequent use and accessibility of Google Documents.
Faye Kovanes, a junior at Westwood says, "Google drive has its pluses. It keeps all my documents organized and I can access them all really easily however I do not like ho we use it in almost every class. For example, in Chemistry, I prefer writing out the problems when it is time for calculations. I find it a hassle to have to type out math symbols and complete the problems online rather then writing it down on a worksheet."
Since the school has been using Microsoft Word up until this point, it may take a while to adjust to the new use of technology. Armand Charkhutian, junior, agrees with this when he says, "The teachers are not as experienced with Google as they are with Microsoft. It may take time to adapt to this new system; however I don't see why we had to switch all gears to Google all in one step instead of slowly trying it out step by step."