Why Valentine's Day is the Worst Holiday Ever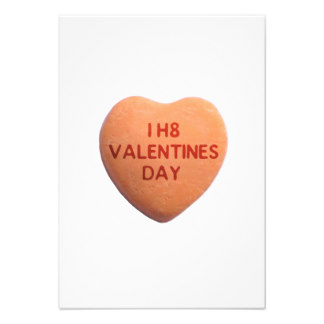 1. It is just another holiday to gain another 5 pounds from chocolate.
2. You waste about $15 on cheesy cards.
3. The best day ever for your girlfriend yet the worst day for your bank account(dinner, flowers, chocolate, gift).
4. For single people it is another lonely Friday night (at least in 2014)
5. On that one day everyone assumes its ok for PDA…EVERYWHERE!
6. Going out single is like walking into a love fest.
7. The worst gifts ever…who wants a teddy bear after the age of 5 yet who wants just chocolate and flowers that will last 24 hours?
8. A holiday taken way too far…
9. The only time of year where messaged heart shaped candies are socially acceptable
10. Everywhere you go it smells like a funeral home  between the flowers and sprays
11. The other name for Valentine's Day….