Weakening Florence Moving Toward New Jersey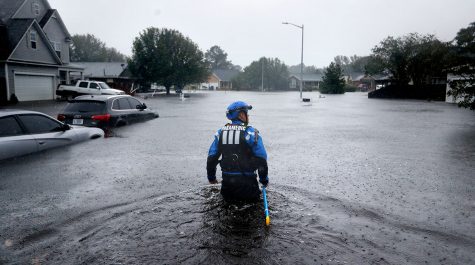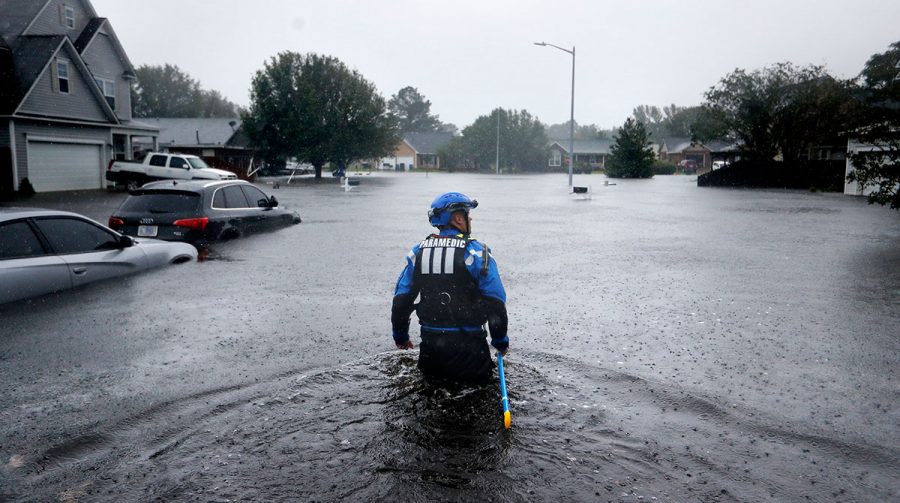 Hurricane Florence, the storm that battered the Carolinas with heavy rains, trapped hundreds of its residents, and made parts of the region unpassable, is making its way toward New Jersey.
After pummeling the Mid-Atlantic this past weekend, the now post-tropical cyclone is expected to move toward the Northeast, and will pass through the Garden State on Tuesday.
Trent Davis, a meteorologist at the National Weather Service's office in Mount Holly, N.J., said that New Jerseyans should not be worried about the storm's passing. "In terms of significant impacts, that won't be too much of a concern. Some areas of rain, and possibly thunderstorms, and a little bit of wind," Davis said.
As of 5 a.m. ET Tuesday, the NWS said Florence was about 105 miles west northwest of New York City, moving 13 mph with wind gusts of 25 mph.
"Florence will continue to weaken while it accelerates northeastward across the Mid-Atlantic and New England through Tuesday," said the NWS. "Heavy rainfall remains possible in the Northeast states."
Swansboro, a coastal North Carolina town located about 70 miles northeast of where Florence made landfall last Thursday, has received 34 inches of rain, according to the Community Collaborative Rain, Hail and Snow Network.
As Florence makes its way up to the Northeast on Tuesday, one inch of rain is expected to fall in north Jersey, whereas the southern parts of the state will get less than that. The NWS said wind gusts will only reach about 15 mph.
According to CBS News, at least 32 people have died in storm-related incidents: Twenty-five in North Carolina, six in South Carolina, and one in Virginia. About 500,000 customers are without power.
Damages from Florence could cost between $17 and $22 billion, which would make the hurricane one of the 10 costliest in U.S. history.
North Carolina Gov. Roy Cooper said, "This is a monumental disaster for our state. In many parts of North Carolina the danger is still immediate."
At the White House on Monday, President Trump said that almost 20,000 soldiers and federal government personnel have been deployed to help with the recovery effort. He said his administration "will not rest" until the "job is done."