Westwood's middle school referendum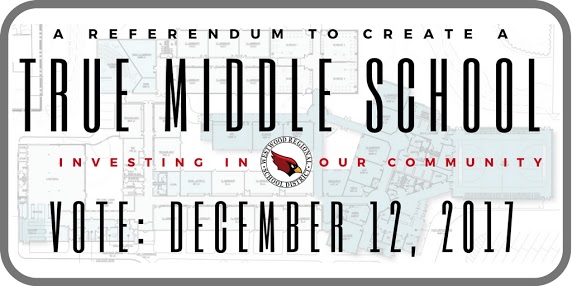 After years of having eighth graders in the high school, the plans for having a middle school addition have recently been revealed. The new addition would place students from grades six through eight in the building, making it a true middle school. Eliminating a class from the high school will allow for more space in the building, supposedly adding new opportunities for the students.
The renovations will include many new features: a new gym, a music and band room in place of the current gymnasium, new arts and science classrooms, a new nurse's office, main office, teacher's lounge, locker rooms, an expanded kitchen, and other renovations to the existing areas. The district states that the original cost would be $23,891,520 but state aid brings it down to $8,035,520.
Creating a true middle school, specifically following the blueprint that have been proposed, can benefit the students in many ways. The research found on the district's website claims that a true middle school: "Supports the academic, developmental, and social emotional growth of the whole child."
Some issues, specifically parking, is a serious problem that could arise. With an extra grade and building being added to the already limited amount of parking, new staff members could end up tightly packed in the lot, or some left without a spot. Besides this, the price is also a deciding factor for many families, especially families who will not have a child in the building.
The vote for the new addition will take place December 12. This vote will decide if Westwood will join the other 24 districts in Bergen County that have true middle schools.