Tips to Surviving Senior Year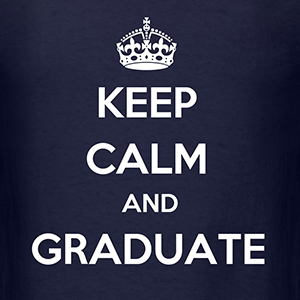 Senior year can be stressful, but it doesn't have to be. As long as you stay on top of your game, and don't let senioritis hit you TOO early you should be fine. Here are some important things to remember:
Get everything done on time!

Whether it's college or Common App requirements, or regular school assignments stay on top of what you need done and when due dates are. You don't want to miss an application deadline, or ruin your chances of being exempt from a final.
Stay on top of your guidance counselor and teachers writing your recommendations.

Make sure they are aware of when your important deadlines are, and remind them politely. Make sure you continue to check in with them during this process to make sure they are doing their part.

 

But, also remember your recommenders don't HAVE to do this, they do it because they like you as a student. Make sure they know how grateful you are that they are doing this for you by saying "Thank you" or writing them a note expressing your gratitude.
Get organized.

You have a lot of work to get done, and not a lot of time to do it. It can be easy to mix up deadlines. Get a calendar or a planner, or use your phone calendar and keep track of important deadlines and due dates.
Study hall isn't just for coffee and naps.

 Study hall can (and should) be utilized to get homework or college stuff done. There's no reason you should be bombarded with all this work at the end of the school day; use study hall to space out your workload.
Just because you're accepted to a college, doesn't mean your year is over.

Some colleges keep up with your grades after you're accepted, and can retract your acceptance if your grades begin to slip. You should still be working hard to the finish line, don't stop halfway because you think you're done. You're done on the last day of school. Until then, keep working to your full potential.