Creative Ways to Enjoy Spring Break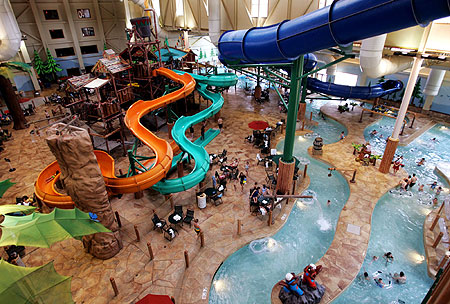 The weather is changing and the end of the school year is quickly approaching.  Spring break is one week during the school year that everyone looks forward to; it's a time to get outside and enjoy the warmer weather!
There are many different activities to do over this spring break.  Because Bergen County is in such close proximity to one of the greatest cities in the world, plan a day or weekend in New York City. Go with friends or family and explore all the different things it has to offer, such as Little Italy and China Town to enjoy different types of cuisine.  Another option to do in the city includes visiting Times Square and touring the sights of the area, seeing a Broadway show, or going shopping.  Rockefeller Center even has ice skating open until April 7 and provides an inexpensive way to have fun.  There are an endless amount of activities in New York City that can keep one occupied for days!
If you're a thrill seeker and would rather do something more daring, take a trip to Six Flags.  Six Flags is home to many rides such as Nitro and Skull Mountain, and offers many shows and performances.  If one does not enjoy rides, Great Adventure also holds many concerts—check their website for upcoming artists and performers.
Another option is an indoor water park.  It's not warm enough to wear a bathing suit outside yet, but why not wear one inside? Plan a day at the indoor water park, Sahara Sam's, or plan a week-long vacation at The Great Wolf Lodge.
Another option is the zoo or the museum—there are many different zoos and museums to visit. These zoos include the Bronx Zoo, The Van Saun Park, Natural Museum, or The MoMA.
To stay local, go to the movie theaters or spend a day at the mall.  A week off is always a good way to catch up on movies missed.  The most recent releases in theatres include "Spring Breakers" and "The Host."  Garden State Plaza, Palisades Mall, and Jersey Gardens are all malls that are fairly close, and have a lot to offer.
Since the weather is getting warmer, try some outdoor activities.  Grab a friend and go bike riding, roller skating, or even have a picnic in the park.  If it's a really nice day, have a barbeque.  Each of these options are simple, yet inexpensive and fun things to do!
There are so many things to do during Spring Break.  Don't just waste it sitting at home; go out and do something fun!  Spend the week with friends and family and make it one to remember.