Netflix disappoints viewers with cancellations of shows with representation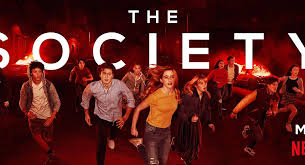 Throughout the past year, Netflix has stopped production for many of its original shows. This has caused an uproar with many of the service's streamers. Shows included were "The Society", "The Chilling Adventures of Sabrina", "I Am Not Ok With This", "Atypical" and "Glow". These shows have a similarity: they include main characters that are a part of the LBGTQIA+ community. (Spoilers ahead)
Netflix has claimed that they are cancelling these shows because of COVID-19, which is a valid response. Many viewers are having an issue with Netflix cancelling specifically these shows because they cancelled them when they were expected to have another season. 
A show that Netflix got a lot of backlash for cancelling was "Atypical". The show followed Sam, a teenager with autism, and his family. The show expanded the audience's viewpoint by showing them one example one way that people with autism experience similar events to the average teen. The show employed people with autism, which gave autistic actors and actresses more opportunities, where normally they aren't hired for acting jobs because they aren't autistic. Additionally, Sam's sister, Casey, came out as bisexual/gay. This show was widely popular because it showed different experiences for teenagers that aren't normally portrayed in the media and they were planning on having another season, but it was canceled. 
"The Society" was another show that was very popular with Netflix viewers. "The Society" was about a group of high schoolers that went away on a field trip, but they had to turn around. When they get back home, they realize that they aren't in their real town, they are the only town around for miles, everything around them is the woods, and everyone that lived in the town is gone. This show was able to voice its opinions and show the issues with society today by showing it on a smaller scale, making it easier for the younger audience to understand, telling them to question everything and make educated decisions based on fact and not emotions and fear. It also showed that teenagers are able to take care of themselves when given the chance, and how they are able to self regulate. 
In "The Society", we first know that one character, Sam, is deaf and gay. Sam was so well-liked because his sexuality and disability didn't define him as a whole and was actually a side plot later. It wasn't a big deal for him and the show focused mostly on the main issue of what to do with this pseudo-society that was created. His personal life wasn't the biggest part of the show. Later, the character Grizz came out as gay, and it gave the chance to show people that aren't gay the fears of coming out and what people do to cope and how they react. Overall, it wasn't made a big deal that the characters were gay, it showed that in the grand scheme of things, it doesn't matter who you love. This show was only on for one season and they were planning on filming another season, but it was cancelled. Netflix claimed it was cancelled because of a lack of budget. 
Cancelling shows isn't a big deal, but Netflix also released a show this year called "Outer Banks". This show was a hit in quarantine, mainly because of the adventurous nature of it was able to make the audience feel like they were also on an adventure when everyone was stuck at home. Many people also considered many of the actors and actresses to be attractive, which always helps with views. 
"Outer Banks" did bring awareness to things like the wealth distribution and how that affects everyone. It also showed that the rich tend to be so greedy and just want more and more and more, which can be considered a current issue that is getting worse and worse. It does also show how the wealthy take advantage of the poor. These ideas went over the heads of many viewers, and many of them didn't care about these issues to begin with. People tend to watch this show for the feeling of adventure. 
"Outer Banks" was not cancelled and didn't receive as many good reviews as some of the other shows that provided more representation for under-represented groups. This show received a 71% rating on Rotten Tomatoes, but "The Society" received an 86% and "Atypical" received an 87%.
 Netflix hasn't released the budget for these shows, but the "Outer Banks" budget is estimated to be at least a couple hundred million. They filmed the show in the Outer Banks, had to fly out all the actors and actresses, fund them to stay at hotels, and cover all of the normal production costs, which includes many special effects like explosions, planes, and boats. Going to the Outer Banks is normally very expensive, and for season two, which they already started production for, they are filming in Charleston and Bermuda.
 "The Society" was filmed in Massachusetts in a small town, which lowers costs. They would have been filmed in the same spot for season two, and the budget can be estimated as the same amount as season one. 
"Atypical" was filmed in Santa Clarita, California, which is close to the studio where it was produced. Netflix didn't even have to pay for the actors and actresses to be flown out somewhere and pay for their hotel. 
There is hope that some of these shows that meant to much to so many viewers might be brought back in the future or on another network.