"The Walking Dead" Ratings Fall to Record Low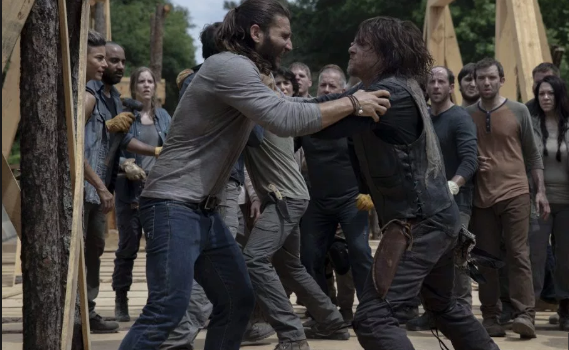 On October 7, the ninth season of "The Walking Dead" premiered and it did not do as well as the producers projected. The debut had one of the lowest viewer turn outs in the show´s history and the viewership continues to fall.
The premiere raked in about 6.08 million viewers, compared to the 11.44 million that tuned in the first episode of Season 8. In the last episode of Season 8, there were 8.92 million viewers.  The show is showing a steady decline in viewership as it goes on.
The show has not seen this low of ratings since the Season 2. The producers say that the big moments in the show cause the fan base to lower significant amounts unlike any other.
During Season 7, it would bring in close to 17 million viewers every episode, but that dropped to 12 million as soon as Glenn and Abraham were killed. Every time the a favorite character dies off the show viewers seem to decline at a large amount.
The lowest viewership was during Season 4 where the show had 2.3 million viewers per episode, but dropped to an all time 1.7 million viewers when Madison died.
With the show about to lose one of their main characters, Rick Grimes, producers are scared to see how low the ratings will drop. They expect a 20 to 25 percent drop in viewers which would bring them back to the season one ratings.
If it keeps declining at this rate, the beloved show might not be a show anymore, and this might happen sooner than later.