How to dress for fall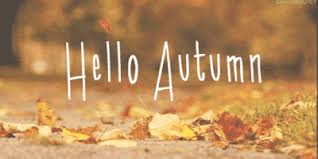 Fall: a beautiful time of year when it starts to cool down, the sweaters break out and the need for a hot drink grows. On social media, we start to see memes and text posts about how we cannot wait for fall, how October first signifies Halloween coming up and all the other traditional autumn stereotypes. With all the excitement about the transition to fall, there is always one issue: what to wear.
The ugly transition of when to wear shorts and when not to wear shorts is a constant question. The heat is either unbearable or it is too cold outside to go out without a jacket. The amount of time spent in the morning trying to figure out what to wear leaves many students coming in late to school or stressed because of the pressure to look good. This problem can be fixed.
Start shopping for fall clothes before it's freezing out. You should not wait for it to be cold out before buying appropriate clothes for the season. This is also a great time for fall sales, which are something to take advantage of. Finding great deals like this can help get your fall wardrobe ready early and have an easy start to the season.
Beginning your fall process of what to wear and when to wear it is a different story. When it is 50 degrees in the morning but transitions to a nice 70 or above, you want to wear something that can keep you comfortable throughout the day. Wearing clothing items such as a flannel, a pair of leggings, cardigan or just a hooded sweatshirt could save you. Layers are crucial if you're too hot or too cold during school.
Pairing a pair of leggings with a t-shirt or a tank top and a light cardigan, can be a nice touch to the morning and something to keep you from getting too hot during the afternoon. A flannel is key because you can wear it as a jacket or you can wrap it around your waist. It could be a good compliment to an outfit. A pair of jeans can be a good help depending on the fabric. Thicker jeans should be saved for cooler days, while thin jeans should be worn on less cool days.
The air conditioners are still on in the school and it is colder than usual. So always keep a jacket in your bag or in your locker to keep you warm, especially if you are not dressed for it.